Imagery
Radar
TerraSAR-X
TerraSAR-X dependably acquires high-resolution and wide-area radar images independent of the weather conditions. The satellite features a unique geometric accuracy that is unmatched by any other spaceborne sensor. TerraSAR-X is specifically optimized to meet the requirements of commercial users around the globe, who require readily available, high-quality and precise Earth observation data.
Imagery Acquisition independent the weather conditions and cloud cover
Flexible coverage and resolution: very high resolution (up to 1m) for specific target areas, large area coverage for regional monitoring as well as everything in between.
Revisit time less than 2.5 days
Upcoming constellation with PAZ: Higher revisit frequencies from 2014 onwards.
Improvement in visualization
Flexible ordering available
Excellent radiometric accuracy
 
There are different products and services that meet the requirements of a broad variety of applications:
Maritime Monitoring
Ship Detection
Oil Spill Detection
Sea Ice Monitoring
Digital Elevation Models
Ground Control Points
Change Detection and Monitoring for:
Intelligence
Forestry
Emergency Response
Surface Movement Monitoring
Detection of Earth's surface movements caused by mining, production of oil and gas, infrastructure constructions, etc. Determination of movements of the ground surface with sub-centimeter precision using interferometry techniques.
Topographic Mapping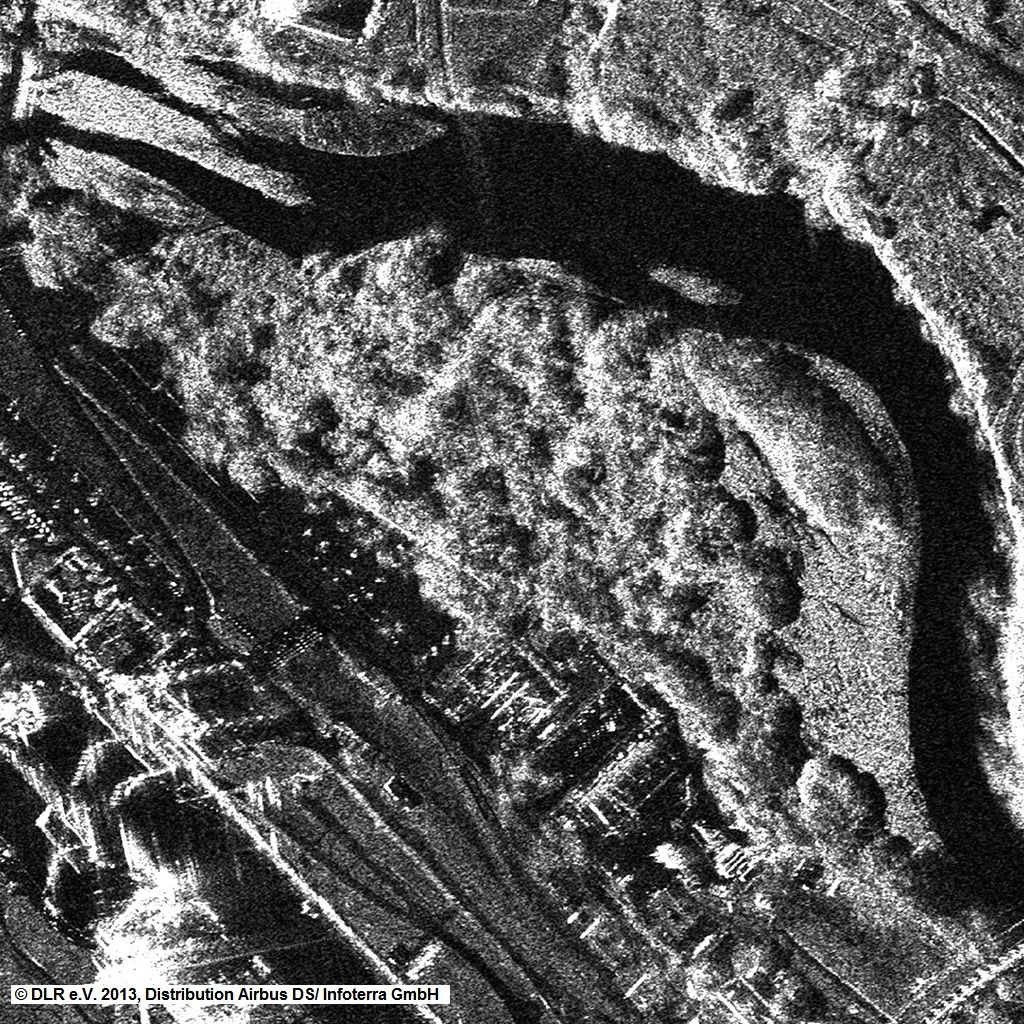 TerrasarX imagery on the Panama Canal. 2013.