Imagery
Base Maps
SPOTMaps products provide nationwide or regional seamless coverage, orthorectified, derived from color imagery acquired by SPOT 5, 6 & 7. SPOTMaps now comprise two products, at resolutions of 2.5 (SPOT 5) and 1.5 meters (SPOT 6/7):
SPOTMaps 2.5, available over more than 110 countries, representing a total of more than 95 million km².
SPOTMaps 1.5 which is now taking over to provide users with higher resolution.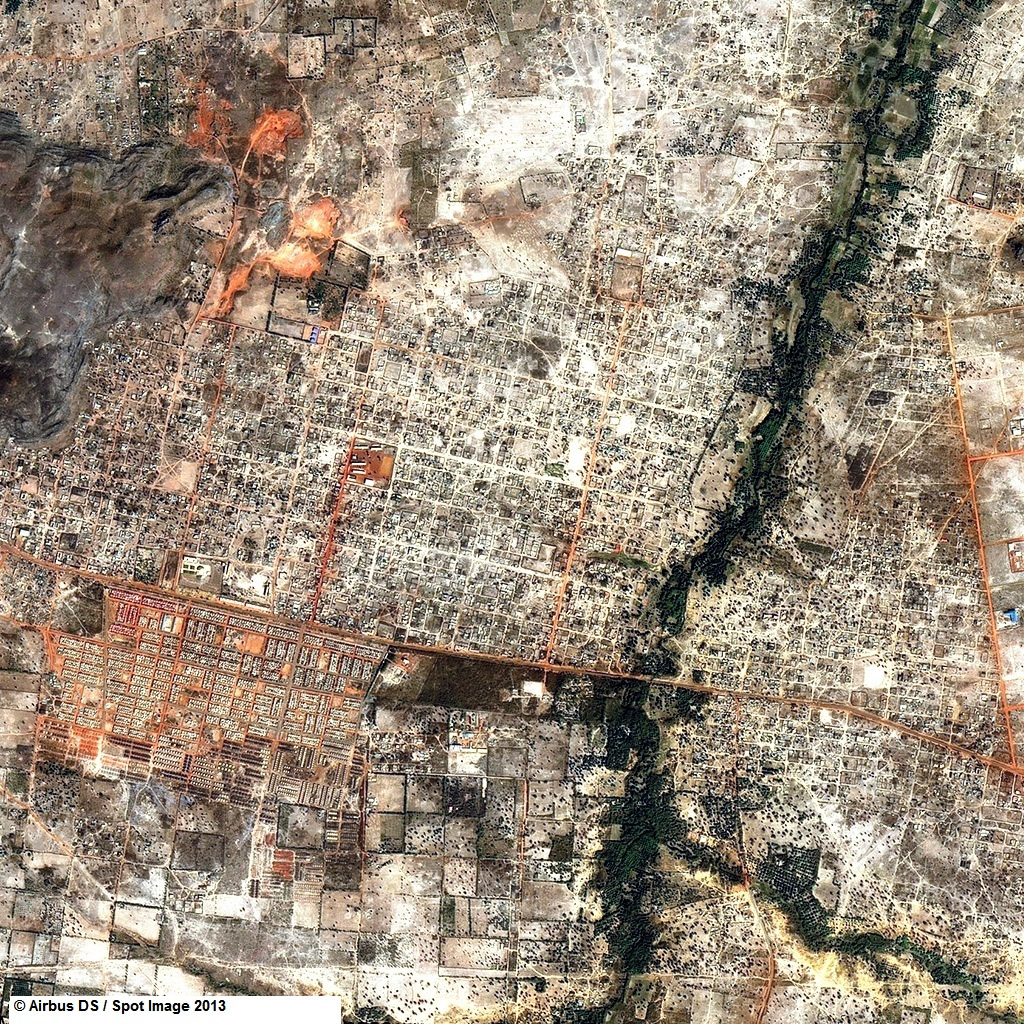 SPOTMaps 1.5 over Bamako, Mali. 2013.