Imagery
High Resolution
Spot 6-7
SPOT 6 and SPOT 7 constellation offers optical products of high spatial and temporal resolution. Big areas may be acquired in short term lapses.
Main features:
Daily revisits to any point on the globe
1.5-metre-resolution natural-color products, orthorectified as standard
60-km wide imaging swath
Multi-year coverage of entire national territories
Regional and National coverage record time
Ability to accommodate last-minute tasking requests
SPOT 6 and SPOT 7 assure continuity of high-resolution data services through to 2024
Catalogue and Tasking available Imagery
Highly Responsive:
Instant Tasking, available 24/7 via Geostore
The tasking plan is updated every 4 hours to accommodate urgent requests and crisis management.
The satellites' agility keeps acquisition conflicts to a minimum and allows them to switch targets in record time.
Automatic production ensures products are quickly available—less than 1 hour after data are downlinked to the receiving station.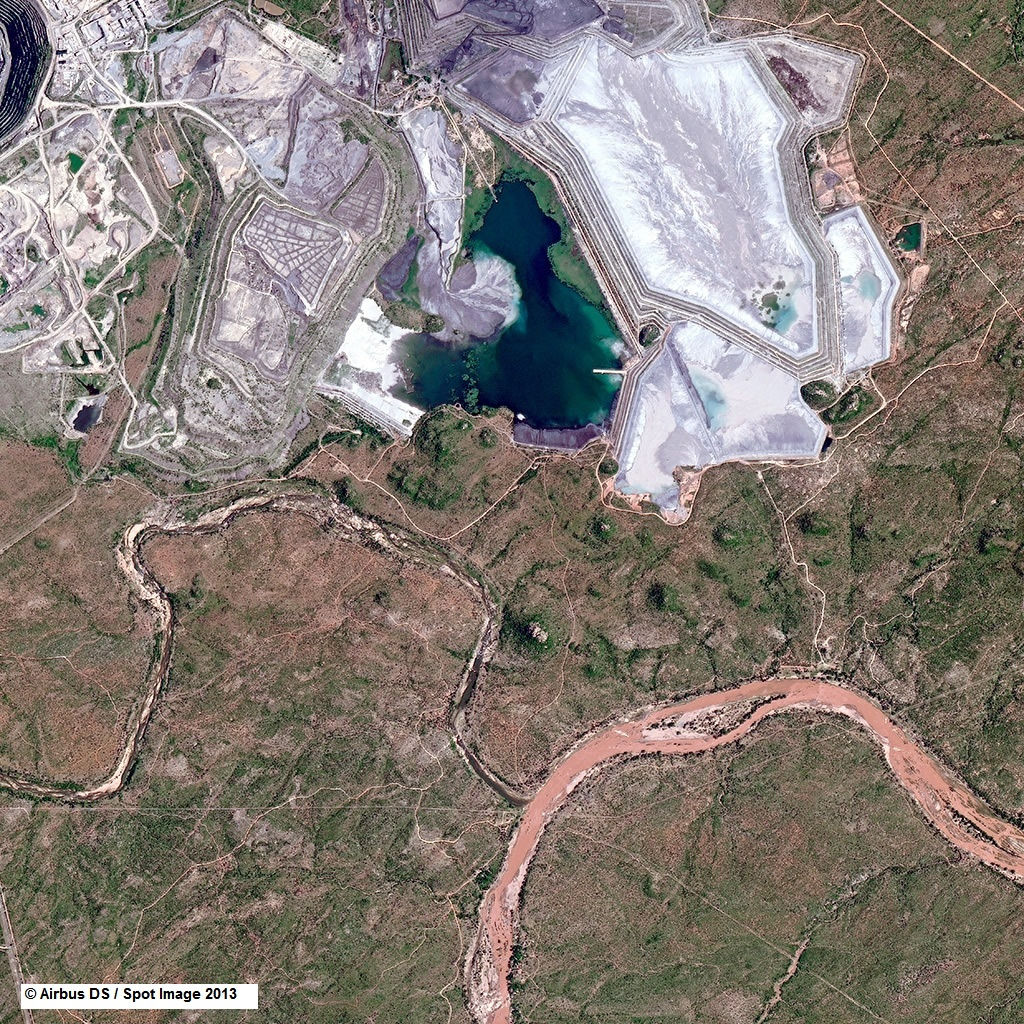 Spot 6 image on Phalaborwa, South Africa, 2013
FormoSat-2
A high-resolution optical satellite able to revisit the same point on the globe every day taking images with 2m resolution in a 24-km wide imaging swath. Therefore, is well suited to change detection and rapid coverage of large areas.
Main features:
Daily Revisit
2m Panchromatic resolution
8m Multispectral resolution
2m Pansharpened Multispectral resolution
24-km wide imaging swath
Catalogue and Tasking available Imagery
Spectral Bands:
P : 0,45 – 0,90 µm
B1 : 0,45 – 0,52 µm (Blue)
B2 : 0,52 – 0,60 µm (Green)
B3 : 0,63 – 0,69 µm (Red)
B4 : 0,76 – 0,90 µm (Near-infrared)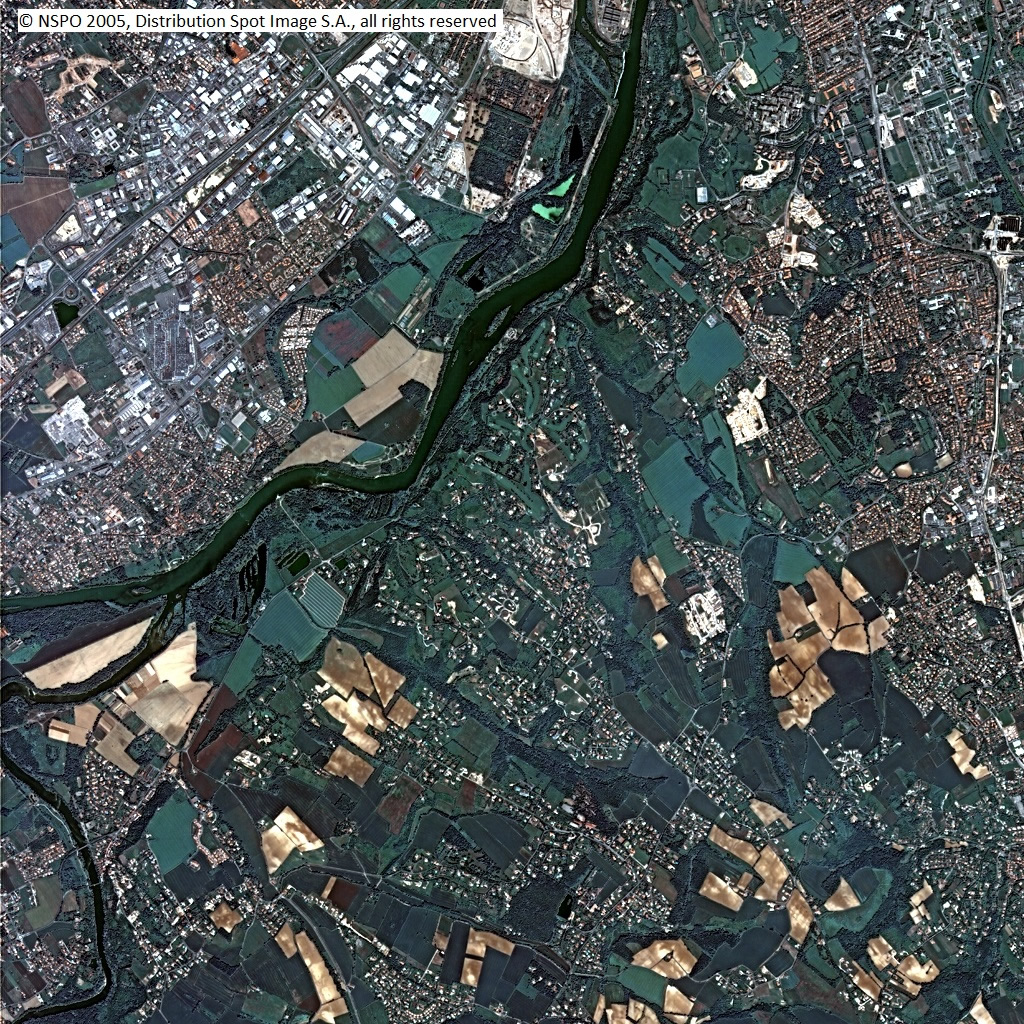 FormoSat-2 Image with 2m resolution. Toulouse, France, 2005.